What do We need to do for our Hair?
Updated: Aug 4, 2019
We need to Strengthen, Hydrate, Rebuild & Reboot …
With so many products out there on the Market it is our duties as your Stylist to help guide you to the best products available.
Yes, we agree, it can be overwhelming. Even for us Professionals.
New products are being released all the time and by the time you have read one label another is on the way.
We, the team at #InVogueHair are here to explain the new releases for you.
As a starting point, the most important thing to know is that for your hair to be healthy, it needs two things:
Hydration equals moisture, while Strength equals protein.
When using hair products to address these issues, remember they are more effective when delivered separately. #Protein products and #Moisture products can be inter-changed if your hair needs both.
Hair damage is inevitable in todays world, with the environment, health and hair services, we need to give as much as we take from our #Hair.
Hair is a #fibre that needs both moisture and protection. Natural hair texture and environment factors all determine what our hairs individual needs are.
Plus we like to do things to our hair that can compromise its structural integrity, so extra products are needed to maintain shine, manageability, colour and texture.
Straightening irons and other hot tools plus colouring all have an effect on our hairs natural balance. So lucky for us we have a product that will help reverse these signs.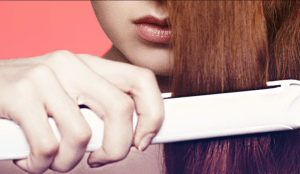 Now let's start Working from the Inside Out
Salon treatments like our #DiamondFiller steam infused Treatment are our Favorite.
Diamond Filler & Elixir is an anti-age system that strengthens, gives substance, counteracts frizziness and breathes new life into the hair.  It is known as Hair Botox …This is due to the unique Filler action.
In the Beauty Industry filler products were originally created as a cosmetic treatment for the skin, but now @Artègo research labs developed and fine tuned a special filler, dedicated to the hair. https://www.myartego.com.au/new-hair-system-diamond-filler/
NHS Ultimate Treatment Plus
Perfect for those customers who want to modify the natural movement of their hair.
Restructuring treatment specifically designed to straighten and discipline hair, reducing frizz for a long time.
NHS Masque
Intensive nourishing treatment that restores elasticity, hydration and shine to the hair; it has maximum untangling features.
Its formulation its rich in hydrating and protective substances that act in depth.
And these are only a few of the Amazing products we have to spoil you with @ InVogue Hair

The Brands We Love and Trust are always looking for better ways to Improve so we Look our Very Best. After all, Our Hair is our Crown...


We are excited that the product companies are working hard to bring to the market tools we can use to keep your colour vibrant, causing less damage during processing and repair any damage along the way.
We embrace change and except the new technologies and it's a very exciting time to be in our industry… simply because it benefits you and enables us to create beautiful hair with hairstyles you love.
SO IN SUMMARY…
If you want to colour and heat style your hair, take care of it with a decent hydrating shampoo and strengthening conditioner or mask.
Get in-salon treatments to protect your colour and keep it looking healthy.
Have a Diamond Filler treatment to maintain the integrity and stop breakage and if you want to smooth your texture use a smoothing mask as well. Use a heat protectant cream. Naturally dry hair will benefit from a hydration mask whether you colour your hair or not. Don't use a harsh shampoo and use a heat protection cream or leave in moisturizer like our Artego #GoodSociety26 to prevent the dry frizzy texture. Fine hair that suffers from breakage or lifelessness needs energizing and volume but don't ignore the weakness and dryness that can often be an issue with this hair type. Choose a mask or leave in and apply to the mid-lengths and ends.  Curly hair is often drier in texture and needs hydration but also the new smoothing ranges work wonders in helping combat the fluff. Artego Goos Society #44 or if you want something with a little hold try our New #Touch #CurlMust.
Whichever products and services you choose, be assured there is something right for your hair. Get some advice from our stylists and use the products we use for your service as we are here to help you and know your hair. Ask for tips on how to use the products and get the benefit of beautiful hair you deserve.
When was the last time you treated yourself, a friend or a family member?
CALL 3422-1110 AND GET YOUR VOUCHER FOR INVOGUE HAIR TODAY.
And if you refer someone you will get a 10% Thank You from InVogue Hair
Enter your details and Subscribe today to stay up to date.